Hello T9Hacker!
We are days away from T9Hacks and we want to make sure everyone's ready!!
Check-in run from 10:00–10:30am on Saturday, February 10th in the 1st Floor Lobby of the ATLAS Building!
Here are some more updates from our team:
---
Over 900 female and non-binary hackers will be hacking with us during T9Hacks
If you didn't already know, we have not one but THREE female-focused hackathons happening on the weekend of February 10-11th! T9Hacks, WiCHacks, Pearl Hacks! There will be almost 900 other women hackers around the world participating alongside with you. Join us on Facebook live, February 10th at 5pm MST to say hi!
In celebration of this happy coincidence, MLH is offering a prize to the hackers that have an awesome story they want to share about coding with other women!
Rules:
In the Facebook Group Post a picture, your story, and the hashtag #wicstoryhacks, #MLHacks AND [#pearlhacks OR #t9hacks OR #wichacks] in this group to be eligible to win this prize
Share your same story on Twitter with the other women hackers around the world!
Winners will be announced after the event!
---
Get our updates!
Follow us on social media! We've been posting about swag, other women's hackathons, and our hackathon planning on our social media, go check it out!
❤

Use the hashtag #t9hacks when posting about our event!

❤

We have a Snapchat Filter to use at the hackathon. Look for it when the event starts!
---
Seriously, please use Slack ;)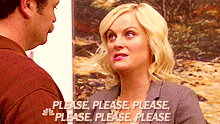 We'll be using the T9Hacks Slack as our main form of communication at the hackathon. T9Hacks will be spread out over 4 floors and Slack is the best way we can get make announcements to everyone at once.
If you've never used Slack before, visit the Info Page on the T9hacks website, it has more information for you!
---
What you need to bring
Bring a laptop (we won't have any here for you!), chargers for all electronics, and anything else you want to hack on. This is also a 24-hour event, so if you plan on staying overnight bring a change of clothes, toiletries, and possibly a pillow or blanket.
---
If you need to cancel your registration
We'll be sad you're going. You can reply to this email and contact Brittany, she'll remove you from our list. :(
---
Did you miss our last email?
We have links to all the emails we've sent out on the Info Page on our website.